Building your local online marketing strategies is vital to get more customers and making your brand more trustworthy. If you're starting a business or have an established one, you need the plan to help local customers find you on the web.
When it comes to promoting a local company, online and social media efforts are crucial. About 70% of shoppers say that looking up a business online affects whether or not they go to the store.
So, in this blog post from ESP Inspire, a social media scheduler, we'll go over 13 ideas and strategies for local online marketing that you can use for your business.
13 Online Marketing Strategies for Local Businesses to Boost Their Brand
Optimize your GMB listing for search
Run Google ads
Post on your GMB account regularly
Build custom landing pages for every ad campaign
Leverage call-only ads to generate leads
Get more 5-star reviews
Maintain your directory listings
Invest in your website
Create a blog
Focus on local SEO
Create a loyalty program
Promote your business on social media
Run contests and giveaways
Let's go through them in detail one by one.
To help you become a marketing unicorn, here are 13 effective methods of promoting your business locally on the web.
Optimize your GMB listing for search
Your local business's main home is its Google My Business listing. Information about your company and what customers may expect when they visit your store is sent to the public. If you want customers in your area to be able to find you, you need to be on Google Maps and in the local results section of Google Search. Making sure your Google My Business information is up to date should be a top priority.
After you've checked, here's what you need to change: Business name, contact number, complete address, business description, business category, custom short name, photos of the store, hours of operation, and details about products and services.
Run Google ads
You can reach potential customers in your area using Pay per click ads on Google. It will boost your SEO work. You can use Google AdWords to ensure that your ad appears at the top of relevant search results. These ads will help you get in front of people actively looking for a business like yours.
Google ads help bring people to websites and stores. Your business will get two major benefits: more people will know about your brand and recognize it, leading to more leads.
Post on your GMB accounts regularly.
GMB posts can help your listing get a lot of attention. Since a post is only good for seven days, you should post at least once or twice a week. You can talk about your products, a sale, an event coming up, or anything else that has to do with your brand. A social media scheduling tool can help you share posts more often if you find it hard to do so on your own.
Many options exist, but only some let you schedule Google my business posts. Recur post is a tool that enables you to schedule Google My Business posts. You can easily make content for a month's worth of posts with it.
It lets you create and schedule posts in bulk on social media and simultaneously add a call to action. It also has a social inbox where you can read and respond to GMB reviews without leaving the platform. On GMB, you can post many different kinds of things.
Build custom landing pages for every ad campaign
Many local businesses waste money because they need to track conversions or build local landing pages. Each of your Google Ads campaigns should have a simple flow chart if at all possible:
Click Ad > Go to Relevant Landing Page > Convert
A landing page requires some careful consideration. Include only one clear call to action and an image of a hero that shows your value proposition. Make sure you answer your audience's most important questions so they can feel comfortable moving forward. Make sure your phone number can be called by clicking on it, and keep testing your landing pages to ensure they work well.
Leverage call-only ads to generate leads
Call-only ads could save your life if your business depends mostly on phone calls to bring in customers. They are also a good choice if you prefer to avoid landing pages.
When you choose "call-only" ads, you don't have to make a landing page or a sales funnel. Leads will contact you directly at the business number to discuss their needs.
So, you can advertise directly to your customers without spending money and time making custom landing pages. This local online marketing method has only one drawback: not all of the calls you get will be good ones. You can contact ESP Inspire to find good online marketing companies.
Get more 5-star reviews.
When people look for a local business online, they first consider what others have said about it. Local patrons are looking to do business with reputable organizations. You can show this with good reviews and testimonials.
But never pay for fake reviews because they will always be wrong. Also, only ask customers directly for reviews because it might make them mad. Ask your current customers to tell other people what they think about your business. This makes customers more likely to write reviews without asking them to on a specific site.
If someone has had a terrible experience with your services, reach out to them and see what you can do to satisfy them. Customers will feel more comfortable doing business with you after this and may return to you.
Maintain your directory listings
People can find and learn about businesses in a certain area using online review sites and local business directories like Yelp, Merchant Circle, and Google My Business. You can sit back and relax once your directory listings are set up. Well, not quite.
You'll need to update your listing if anything about your business changes, even if it's just a suite number. If people get wrong or old information about your business, they won't be able to do business with you and may even stop trusting you. It's also important to keep an eye on your listings so you can respond to customer comments and reviews.
Invest in your website
Your website is the center of your online marketing campaign for your local business. When you run ads or work on your listings, you want people to go to your website and contact you; how your site looks will affect how people see your business when they visit it. If the user experience is good, the conversion rate will be higher. And a good UI makes the user's experience easy and clear. Designing mockups is an important part of making a good user interface (UI), but before you start, you should check out some tips for designing UI mockups.
You want people to have an excellent first thought of your business. People can choose to stay on your page or go to another nearby store to shop based on how it looks. Ensure that your site's design makes it easy for people to use. Your design should be easy to understand and give your audience a good time.
Create a blog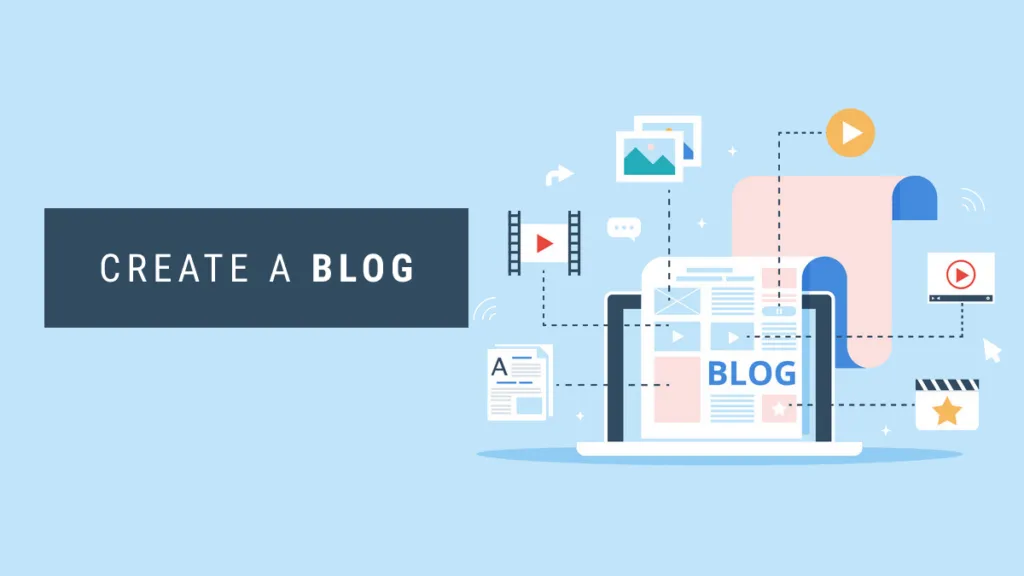 Building a website for your business should be the first thing you do online. After that, you should start a blog for it and share it on any social media site, especially on Pinterest for Business. It can be a big part of how people find your site through search engines. Through your blog, you can give people helpful information and build the credibility of your brand.
It is a great way to show off your expertise in your field and get more people to know about your brand. Try to add in-depth blogs that are interesting and full of helpful information.
Focus on local SEO
Some of the most advanced local online marketing campaigns use the web to get people to visit your store or other physical location. You can also use the web to order takeout or shop online.
People are looking for services and products in your area looking for them on the internet and on their phones. You want it to be easy for them to find your business. GMB listing is a good start, but local SEO is more helpful.
Ensure that your GMB listing and website pages are optimized to show up high in search results. If you have good content on your website, local newspaper websites, blogs, and even social media sites may link to it and send people there.
Create a loyalty program
Every customer likes to know they're important. A customer loyalty program rewards people who buy things or do other things on your website. Printing loyalty cards and giving them to customers is an old-fashioned way to do business. Then, use a hole punch with a unique shape to keep track of how many items were bought.
For instance, if a customer buys 10 cups of coffee at your cafe, the 11th one is free. Or someone who comes to your barbershop more than once gets a free haircut. Launching a loyalty app for mobile devices can also market your store as high-tech. When customers do things through the app, they get rewards.
Promote your business on social media
If you do it right, social media marketing certification courses can do great things for the visibility of your local business. The trick is to focus on people in your area. Instagram, Facebook, LinkedIn, and Twitter have hundreds of millions of active users every month, so there are many chances to get your brand known.
Make sure you have a presence on all the major social media sites because you need to be where your audience is. Use a social media scheduler to post on all platforms simultaneously. You can post to several social media sites with ESP Inspire, saving you a lot of time.
Using it, you can ensure that your GMB listing and other social profiles are still up and running. It lets you promote your content on other sites, which helps bring people from other sites to your website.
Run contests and giveaways
People have always liked getting things for free, and they always will. So, a contest or giveaway is a great way to get people in your area to come to your business. You could tell people about it on social media, through email, your website, or even in a local newspaper or radio.
You could make people pick up or redeem their prizes in the store to get them to come in. For example, you could say, "The first [number] of customers who come in today will get [product or service] for free!"
Final thoughts on Online Marketing Strategy for Local Business
Local online marketing ideas are good for your business because they help you find people interested in your products or services. Just keep doing what you're doing and use the strategies above. You could also hold a video marketing contest to see if your local online marketing has reached people.
Frequently Asked Questions
What is a local marketing strategy?
Local marketing is how a business uses the Internet to promote its products or services to people in the same area. It's a way for businesses with a storefront in the area, like restaurants, bars, spas, medical offices, etc., to market themselves.
What is location-based online advertising?
Using location-based marketing, businesses can send online or offline messages to specific customers based on where they are. Using location data, marketing teams can reach out to people based on their proximity to a store, what's happening in their area, and more. If it's used right, it can help marketers target specific groups of customers with specific offers, which can improve the customer experience.
How to advertise a small business locally?
Here are 10 ways to get the word out about your small business in your area:
Keep your GMB listing up to date.
Work on SEO and SEM.
Promote your business on social media.
Sign up for local listings and directories.
Start a blog.
Invest in email marketing.
Collaborate with influencers.
Send out brochures and flyers.
Give out business cards.
Work with local groups and sponsor events.
How do I do local digital marketing?
Here are some tips for digital marketing in your area:
Make sure your website is mobile-friendly.
Make sure your site is optimized for local search.
Make sure your GMB listing has the correct contact information.
Post regularly on major social media platforms.
Run Google ads.
Post often on your GMB account.
Build custom landing pages for each ad campaign.
Use call-only ads to generate leads.
Get more 5-star reviews.
Keep your directory listings up-to-date.
How do you target local customers?
Here are some ways to build your business and market it to local customers:
Send your business profile to well-known search engines, especially Google My Business.
Use keywords related to your location in the content of your website.
Make your promotions just for the people in your area.
Place ads on the websites of local newspapers.
Run targeted ads on Google and social media.
#internetmarketingservices #onlinemarketing #localmarketing #localseo #seo #digitalmarketing #socialmedia #socialmediamarketing